Bubble Gum Monster Handcut Stickers
00042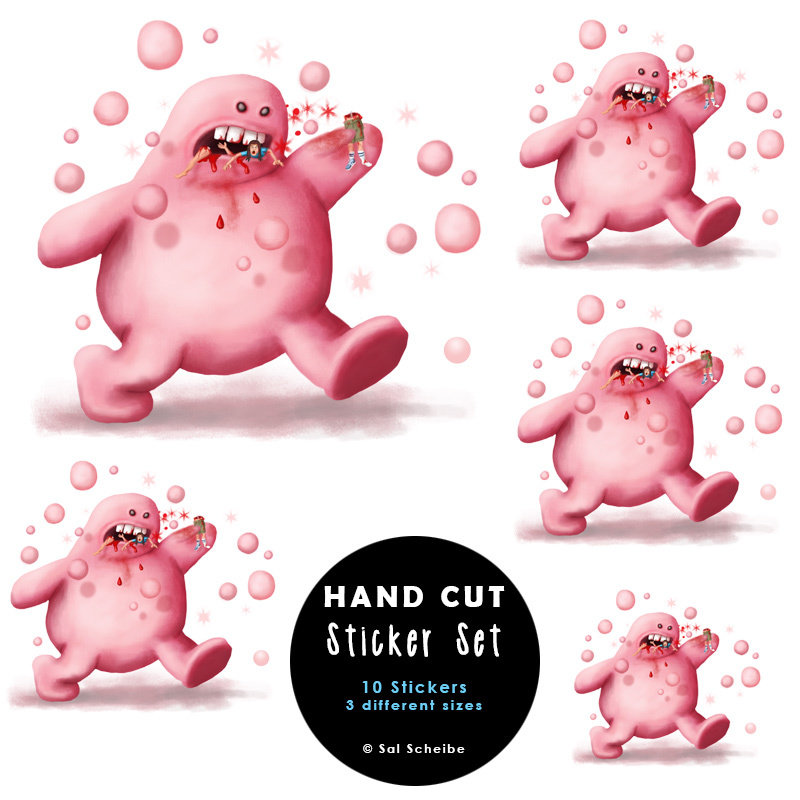 Revenge! Hand cut stickers featuring a bubblegum monster chewing people! Each package contains the single character shown for a total of 10 stickers per package in 3 different sizes.
Large stickers are approximately 6" (15 cm) tall, small stickers are approximately 2.5" (6 cm) tall and have a white background.
Stickers are sent via Canada Post LETTER MAIL.